About Jeffrey Boccaccio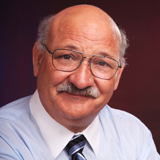 Jeffrey Boccaccio is a highly sought after speaker on all things HDMI® and consumer electronics in general. He's founded numerous companies in order to service the industry ranging from engineering to manufacturing through to product certification.  He is one of the industry's foremost experts on high-bandwidth digital signaling solutions such as HDMI technology and is a regular contributor to CEPro magazine.
Jeffrey was the owner of the Stereo Shop in Boston, one of the most highly respected high-end consumer electronics shops of its time and one of the pioneers of custom home installations.  With over 20 years of sales and integration experience under his belt (with many of those as the top regional McIntosh dealer) he decided to make the move to the engineering and manufacturing side of the business.  He started his own engineering firm, Invisions Technologies that provides engineering services to various manufacturers including one of his own, Spectrum Electronic Solutions.
By working closely with custom integrators and manufactures alike, Jeffrey is one of the few to see the whole picture from product creation to its installation in the field – and all the problems in between.  When the industry started looking at introducing High Definition Television he was on the board and was involved with developing the technical solution.
With the introduction of the HDMI interface and all the supporting products there were of course some teething problems.  The problems tended not to be from the HDMI interface itself but with poorly built products that implemented the interface.  Jeffrey became the go-to guy for helping integrators troubleshoot these problems in the field and for helping manufacturers find solutions.  In order to help integrators find products that excel above and beyond the minimum HDMI specification he created the Digital Performance Level Program (DPL).  DPL Labs awards their prestigious "Seal of Approval" to products that pass this electronic torture test.  Only the best can pass the test.
After numerous requests for presentation slides and other materials Jeffrey realized the best way to deliver the complete story of HDMI was to get it all down on paper in a way everyone can understand.  He called on the help of another industry expert, Derek Flickinger, to help complete his vision and HDMI Uncensored – Inside HDMI was born.